Hereditary Angioedema Treatment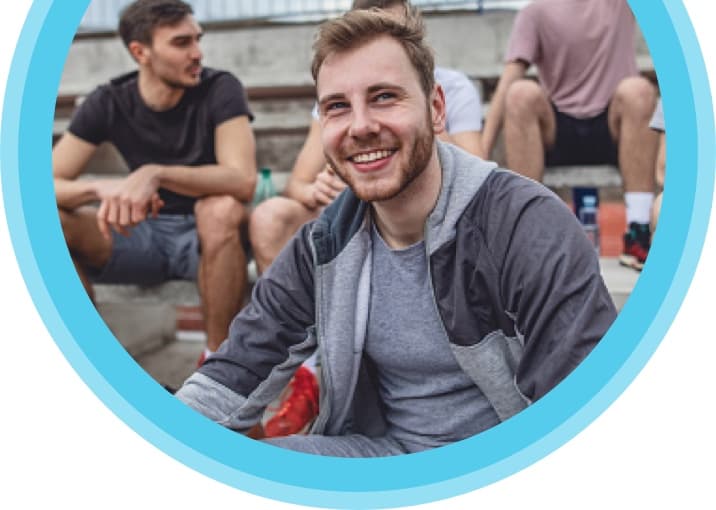 Help manage the unpredictable and potentially life-threatening nature of hereditary angioedema (HAE) attacks and its impact on your patient's life—choose an effective management plan that helps prevent and reduce HAE attacks.1,2
Are you currently treating patients with HAE?
Craft an effective HAE management plan that prevents and reduces the frequency and severity of their HAE attacks.
For Internists
After confirming an HAE diagnosis, work with your patient to develop an effective management plan that prevents and reduces attacks—or connect your patient to an allergist/immunologist in your area with experience treating HAE.
For OB-GYNs
Remember to play an active role in your patient's management team as estrogen-containing medications, pregnancy, or menopause may be potential triggers.1
The 2020 HAEA guidelines state that HAE management plans must be individualized with treatment tailored to each patient's medical needs, life circumstances, and preferences, as well as tolerance of and response to specific medications.1
Developing an HAE management plan
It's important to understand the impact of HAE on your patients. HAE management plans should be individualized with treatment tailored to each patient's1:
Medical needs
Life circumstances
Preferences
Tolerance of and response to specific medications
Collaboration between healthcare providers and their patients is key to ensure the impact of HAE on a patient's life is understood and shared goals of treatment outcomes are established1
Patients reporting difficulty with frequent, severe, or disruptive HAE attacks should be assessed for a dosage adjustment or alternative therapy1
As is the case with any chronic condition, patients (including young patients and their caregivers) should be educated about HAE1
Patients and their loved ones can visit DiscoverHAE.com to learn more about the condition.
On-demand treatment for HAE
On-demand or acute treatments can minimize morbidity and prevent mortality from an ongoing HAE attack1
All patients with HAE should have access to at least 2 doses of an on-demand medication with them at all times for the treatment of acute attacks 1
All attacks, irrespective of location, should be considered for treatment as soon as they are clearly recognized 1
Want to learn about one on-demand treatment?
The benefits and potential adverse effects of HAE medications should be discussed in detail so that patients can make informed choices about their treatment.1
Preventive treatment for HAE
Preventive or long-term prophylactic (LTP) treatments help prevent HAE attacks before they occur.1
According to hereditary angioedema treatment guidelines, decisions regarding which patients should be considered for LTP should take into account the patient's quality of life and treatment preference in the context of attack frequency, attack severity, comorbid conditions, and access to emergent treatment 1
Your patient's needs and disease may change over time, and they may need a reminder that their management plan can change, too1
HAE guidelines recommend reviewing management plans for patients with HAE, including the need to start or continue a preventive treatment1
Want to learn about one preventive treatment option?
Extended care team
HAE is typically managed by allergy/immunology specialists. But because HAE can affect various areas of the body and symptoms and triggers vary, it can be different for every patient.1-5 Make sure your patient's entire care team is aware of HAE, your patient's symptoms and triggers, as well as the impact it has on their life.
The following healthcare providers should be kept informed of developments in the management of a patient's HAE:
Primary care physicians, including pediatricians1,6
Gastroenterologists7
Dentists and oral surgeons1
Obstetricians and gynecologists1
Patients with HAE may develop increased anxiety and depression associated with the unpredictability, frequency, and severity of attacks. Talk with your patient about leveraging a mental health specialist to help them cope with their diagnosis or the stress of living with and managing HAE.3
Work with your patient's larger care team to advocate for an effective management plan that prevents and reduces HAE attacks.
Have questions?
To learn more about how to help patients manage their HAE, submit a request and a Takeda representative will get in touch with you.