Considerations for Managing
Hereditary Angioedema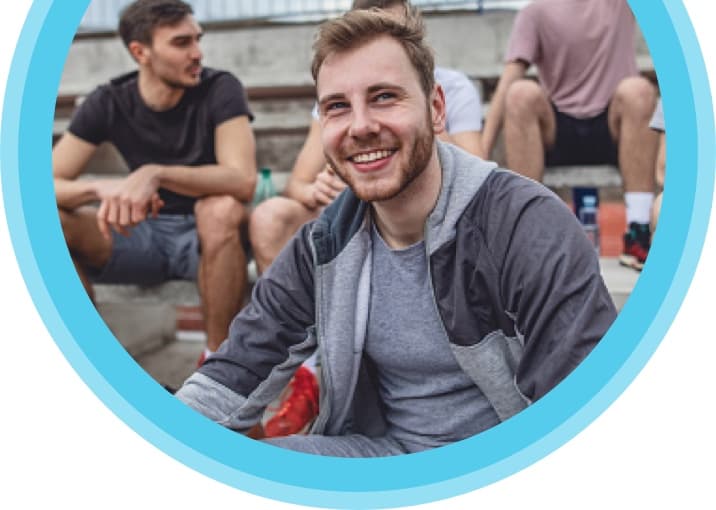 Hereditary angioedema (HAE) management guidelines from the 2020 US Hereditary Angioedema Association (HAEA) Medical Advisory Board (MAB) recommend 4 guiding principles to treatment approach.1
The HAEA guidelines recommend:
Availability of effective on-demand acute therapy for all patients
Early treatment to prevent attack progression
Treatment of attacks irrespective of site swelling
Incorporation of long-term preventive prophylaxis (LTP) based on highly individualized decision-making, reflecting a physician-patient partnership
Developing an HAE management plan
HAE management plans should be individualized with treatment tailored to each patient's1:
Medical needs
Life circumstances
Preferences
Tolerance of and response to specific medications
Continued collaboration between patients and knowledgeable healthcare providers is crucial to maintaining a suitable management plan that meets the needs of each individual.1
Patients reporting difficulty with frequent, severe, or disruptive HAE attacks should be assessed for a dosage adjustment or alternative therapy.1
As is the case with any chronic condition, patients (including young patients and their caregivers) should be educated about HAE.1
Patients and their loved ones can visit DiscoverHAE.com to learn more about the condition.
On-demand treatment for HAE
On-demand or acute treatments can minimize morbidity and prevent mortality from an ongoing HAE attack. All patients with HAE should have access to at least 2 doses of an on-demand medication with them at all times for the treatment of acute attacks.1
All attacks, irrespective of location, should be considered for treatment as soon as they are clearly recognized.1
Want to learn about one on-demand treatment?
The benefits and potential adverse effects of HAE medications should be discussed in detail so that patients can make informed choices about their treatment.1
Preventive treatment for HAE
Long-term prophylactic treatments may help prevent or reduce the frequency and severity of HAE attacks. According to guidelines, decisions regarding which patients should be considered for LTP should take into account the patient's quality of life and treatment preferences in the context of attack frequency, attack severity, comorbid conditions, and access to emergent treatment.1
Your patient's needs and disease may change over time, and they may need a reminder that their management plan can change, too. Guidelines recommend reviewing management plans for patients with HAE, including the need to start or continue a preventive treatment.1,2
Want to learn about one preventive treatment option?
Extended care team
HAE is typically managed by allergy/immunology specialists. But because HAE can affect various areas of the body and symptoms and triggers vary, it's important for all healthcare providers involved in caring for any aspect of a patient's health to be aware of HAE.1-5
The following healthcare providers should be kept informed of developments in the management of a patient's HAE:
Primary care physicians, including pediatricians1,6
Gastroenterologists may often be involved in the care of HAE patients due to attacks of the GI tract7
Dentists and oral surgeons1
Obstetricians and gynecologists1,8
Patients with HAE may develop increased anxiety and depression associated with the unpredictability, frequency, and severity of attacks. Talk with your patient about leveraging a mental health specialist to help them cope with their diagnosis or the stress of living with and managing HAE.2
Emergency care may be needed for patients experiencing HAE attacks that cannot be controlled, particularly in the case of a tongue, laryngeal, or facial attack.1